Electric Alpha or Custom Branders
Fire-Heated Custom Logo Branders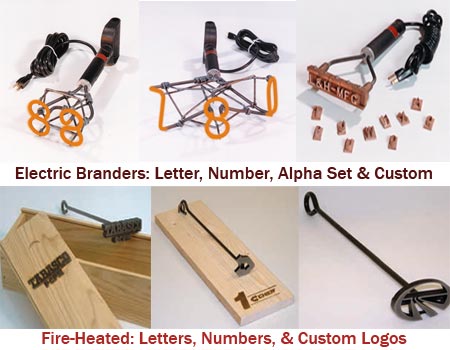 Engraved to your Exact Specifications
For Marking Wood, Plastic, and Leather
Western Stamp offers high quality Branders, engraved to your exact specifications for perfect impressions every time.

See our PDF Brander Catalog for options for electric branders, fire-heated branders, custom message or logo branders, and our brander heater. The catalog contains specifics for element diameter, wattage, and cord lengths.

Electric and Fire-Heated Brander Catalog

Please e mail or fax us your requirement and we will be pleased to quote you.